Online Catalog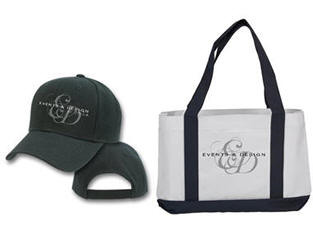 Events & Design promotions provides innovative, unique and cost-effective promotional products to make your brand or special event stand out from the rest. Our clients insist on quality, creativity and exceptional service. Events & Design's comprehensive network of resources puts more than 100,000 premium items right at your fingertips. Let Events & Design promotional experts assist you in finding the perfect idea that will deliver the right message to your target audience, at the right price within the time frame needed.
Our team of experts can assist you in fulfilling any of the following services:
Click Here to shop online.
•Promotional Products
•Graphic Design
•Incentives
•Executive Gifts
•Hostess Gifts
•Event/Party Favors

•Hospitality Bags
•Seasonal Promotions
•Logo'd Merchandise
•Private Label Products
•Trade Show Giveaways
•eStores and Fulfillment