About Erika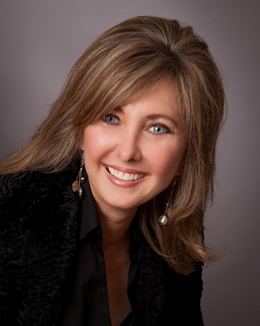 Erika Mannke Landry's name is synonymous with top-tier weddings, social and corporate event planning in Texas.
For the past two-decades, it is Erika's wealth of experience, expertise and knowledge that makes any and every event an extraordinary affaire, whether a six-figure wedding at a country club, a board meeting of a Fortune 500 company, a high profile fundraiser for an academic or health care institution, or a seated dinner at home for one hundred guests hosted by an internationally prominent couple. Her events are flawless-quite and achievement in the complex world of event planning.
Her professional vita is impressive by any standards and clearly demonstrates how Erika has risen to the top of the event planning industry. Her signature style and work ethic is always present in a wide range of capacities. Whether at small and large-scale events for some of the world's most prestigious hospitality providers, Erika's demand for excellence prevails.
Early in Erika's career, Walt Disney World Properties identified her extraordinary talent and placed her in guest relations where she planned every aspect of guest accommodations for the firm. Today she is equally as comfortable working with such firms as Walt Disney, who have a global presence as well as smaller companies whose focus is closer to home.
Erika, a native Texan, is known throughout the Lone Star State. She has a stellar reputation in the at-home catering industry. She has collaborated and worked for such notables as Tony's and Cordúa Catering. She has also held a variety of executive catering positions with Ritz-Carlton Hotels & Resorts and the Omni Houston Hotel.
Chef is a title that comes naturally in the Mannke family, a restaurateur dynasty in Houston. She debuted during high school as a charming hostess at her father's famous Houston restaurant and learned first-hand the culinary end of the industry. It was there, right from the beginning, that one of her biggest assets became apparent: her southern charm and ever-present wit. A dynamic duo that serves her well today.
Erika Mannke Landry's professional and academic vitae are impressive. She received a Bachelor of Science degree in Hotel, Restaurant, and Institutional Management from Texas Tech University. Her work experience includes a mastery of weddings, social and corporate events, along with creative services, promotional incentives and consulting. She has coordinated and designed, from concept to execution, every type of event including:
•Weddings and social events
•Awards productions and recognition events
•Fundraisers and tournaments
•Company meetings, conferences
•Grand openings, expansions, renovations
•Product launching and merchandising events
•Destination events and retreats


Erika's reputation in the event planning industry is legendary. Her corporate, institutional, and social clients would be quick to recommend her and quickly advise: Erika! She is the "best of the best!"